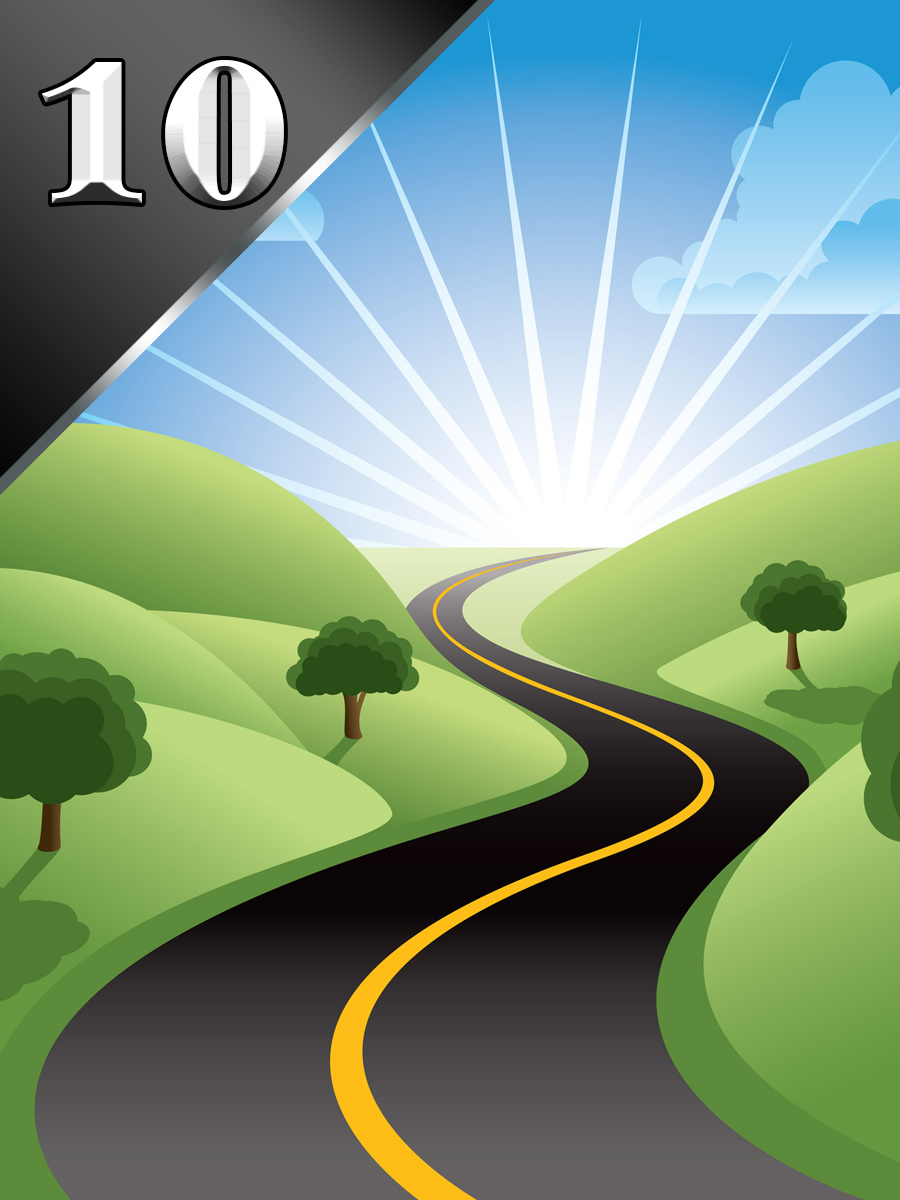 jd_
Scottco, thanks for agreeing to do this, and to share your journey and thoughts with us. Over the last months, it's become obvious how much you've impacted the MVHQ community. From your Optimism quests, the Canto Long Necks play, to your success with Blur. How do you choose where the opportunities are, and what has captured your focus right now?
Scottco
Being part of MVHQ, a community that offers a wealth of information on NFTs and crypto, has taught me the importance of focusing my attention on specific trades rather than a macro approach, given our limited time for trading. I've found that my performance suffers when I attempt to overtrade or chase every opportunity without conducting thorough research (degen mints and secondary momentum plays.) Instead, conviction plays have proven more successful for me, where I engage in focused discussions with fellow members to develop a strategy. (If you're new to MVHQ and haven't yet jumped into the focused project chats I highly recommend them!) I've also learned to identify market trends and analyze project fundamentals, such as the team's experience, tokenomics, and the project's potential for real-world adoption.
Recognizing that I don't need or sometimes have the time to trade daily, I'm now concentrating on researching emerging chains (L2s like Arbitrum, Starknet, zkSync), especially during this bear market for NFTs. These investments may take time to yield results, but they provide an opportunity to enter early and avoid crowded trades. Currently, my primary focus is on zkSync for several reasons. It has a similar valuation to Arbitrum from VC investors, and while Arbitrum has completed their $1 billion+ token airdrop to early users, zkSync's mainnet is less than three weeks old, with under $100 million in liquidity bridged to their L2. The opportunity lies in participating early in an ecosystem that could grow to a 10-figure TVL and investing in dApps launching with sub-$5 million market caps. Compared to similar tokens on Arbitrum and Optimism, we see the potential for 10-15x returns. So I'm keeping a close eye on upcoming token launches on zkSync and there is a group of us participating in researching these in our ⁠Metaverse HQ⁠zkSync thread.
jd_
Your answer blew me away and reaffirms why you're one of the MVPs in the community. I also appreciate how you know yourself and can identify your strengths. This seems to be a common thread for people who are finding success. But, let's back up a bit. How did you come to find yourself in the crypto space?
Scottco
I first got started in crypto trading during the alt coin and ICO days of 2017. Had a lucky start, buying tron at .003 and watching it do a 100x in a couple of days and I was hooked. My goal from the beginning was to save up enough for a down payment on a house, as I'd recently gotten married and we had our 2nd child. Continued to trade throughout 2017 and had some really nice paper gains but never took profits (lesson learned here, always take profits rather than try to time the top) and ended up round-tripping almost everything during the crash of 2018. As this was my first cycle in crypto and had experienced what it was like to see 90% of your net worth disappear, I lost interest for a bit and traded stocks more regularly for the next couple of years, with some nice wins. In 2020, when Top Shot launched I read the Jonathan Bales article that got so many of us into TS and that was my onramp back into crypto. I was trading on Bitclout at the time too and when I could see momentum slowing on both of these platforms, I rotated my profits into Eth and started trading NFTs with some friends. This was early 2021 and my first couple of mints were Vogu and Pixel Vault. Soon after I saw apes popping up on Twitter everywhere, bought one of G-funks apes on secondary, and minted my MVHQ pass and I've been hooked ever since.
jd_
That's a lifetime of experience right there. Top Shot, to an Ape, and then MVHQ. What brought MVHQ to your attention and why did you take the plunge?
Scottco
I think I first saw MVHQ on Twitter and I just remember thinking that for the mint price of .12, there could be a lot of upside to being in a large group solely focused on NFTs. It ended up being one of the best investments I've made, as the access to some of the top traders over the past 2 years has been pretty invaluable. From the daily voice chat filled with 50 - 100 ppl sharing alpha and the ability to get a sentiment check on the market at any time. Now I find the focused discussion threads and field reports to be some of the best resources, where you have experts in individual communities like Memeland, 10ktf, or Aidrop Farming sharing knowledge - and you can quickly get up to speed on new trade opportunities. The team itself is also super underrated, for the amount of value they've delivered to the community since mint. Whitelists worth millions, early seed round opportunities, an immense amount of great content and office hours + AMAs, and they always kept the community feeling inclusive and respectful.. which I'm sure can be a hard thing to do when you're an investing-focused group, where people are experiencing ups and downs in their portfolios.
jd_
Many people who recently got into crypto are struggling during this downtime following the bull of 2021. When you look at your time in the space, from 2017 until now, how do you manage the ups and downs? And would you have any advice to offer those in their first bear?
Scottco
Looking back on my trading since 2017, I'd say the most important thing is managing emotions. Trading is mostly a mental game I've found and if I'm thinking too much about any one position, it usually means I'm over-invested and should trim some size. What's considered a sizable investment is different for everyone, but I find I can trade the most stress-free when I'm placing smaller bets reasonably early. Meaning no one likes to be exit liquidity, so if I feel like the trade is overcrowded or I'm late - then it's best to just wait for another opportunity since they come along constantly in NFTs and crypto. For people just getting started, or if this is your first cycle trading I can share that I've certainly made plenty of mistakes along the way and still found success. The unrealized gains I had from 2017-2018 were the cost of education, that helped prepare me for the 2021 cycle. Where I was much more focused on taking profits and converting paper gains into actual USD. Then it's just a matter of staying active during a bear market - as so many people just check out and come back during the bull, to rebuy crypto and NFTs higher than when they sold last. I think it helps to stick to your strengths as a trader too. Some people like trading crypto, memecoins, and others like finding mints early. I'm pretty risk-off during bear market periods, so I'm mostly airdrop farming, participating in Blur season 2, and staking some ETH. My goal is to keep enough liquidity on hand, to have a chance to catch the next Checks or Pepe.
jd_
As someone who has had a fair share of success, what do you think are 3 characteristics that have helped you?
Scottco
3 Characteristics that have helped me as a trader are Curiosity - I'm always looking to improve skills and knowledge. At the beginning that was learning to mint from contract, and figuring out how to bot (which I'm still not great at) but more so engaging with other traders and getting different perspectives. MVHQ is great because you have 1,000 different people all sharing their mindset on a trade or opportunity, and just have to focus on the ones you find most interesting. I'm a big fan of reading every field report that members take the time to research. Patience: I spent an unhealthy amount of time in front of the computer in 2021-2022 because you never knew when the next trade was going to happen. I remember hearing someone say they would shower with the MVHQ voice chat on, bc they didn't want to miss the next 10x mint. That's how it felt during the bull and I'm confident we'll get back to that level of interest again during the next cycle. High-Risk Tolerance: If you're trading NFTs and crypto in general, you're probably not chasing the safe yield you can get from buying a 3-5 year t-bill. The rewards (and losses) can be massive but sometimes it's best not to overthink things, and keep in mind that we're trading jpegs.
jd_
Let's have a little fun. Here are a few random questions to get a little more in your head.
How would you title your autobiography?
Overcaffienated
Where would you go in a Time Machine?
Jordan's 63-point game against Celtics in '86, or the '92 Lollapalooza tour - to see Pearl Jam and Soundgarden on tour together in their prime.
Why is a tennis ball fuzzy?
I played tennis for 10 years and have no idea, I think it's related to spin control.
What superpower would you like to have?
After watching our newborn go thru surgeries, ability to heal any illness.
If you could have a song play every time you entered a room, what would it be?
Justice - Genesis
jd_
Scottco, can't thank you enough for taking the time to share your thoughts with all of us. I know 2023 has started well for you and I'm excited to see what the rest of the year has in store for you and your family.